Celebrating more than 20 years of planning and design to specialty services - we're ready to put that experience to work for you!
"Mr. Marvin (Hal) is fantastic to work with. He is extremely smart and talented. His knowledge of all facets of engineering is remarkable, especially civil engineering. His personality is open, warm, and honest. He is a pleasure to work with."
—Hampton Additional Parking project, Hampton VAMC
"The management, organization and planning of the project design was all Inclusive, providing a consistent flow of information, while guiding stakeholders through complex hospital design sessions. The provided Basis of Design demonstrates a clear, well thought out plan how to achieve final execution."
—Renovation for Physical Medicine and Rehabilitation Services, Alvin C. York VAMC
"I found Atriax to be responsive to staff questions and concerns about a housing proposal and major subdivision in Conover called Wye Station. Atriax responded to comments and when warranted made adjustments to the plan to meet the needs of the city public works department. Staff appreciated their professionalism and problem solving skills to meet city requirements. Over the course of the project, prospective buyers/homeowners who contacted the city also said that they appreciated working with Atriax."
—Wye Station Townhomes, Conover, an Atriax Group Design-Build project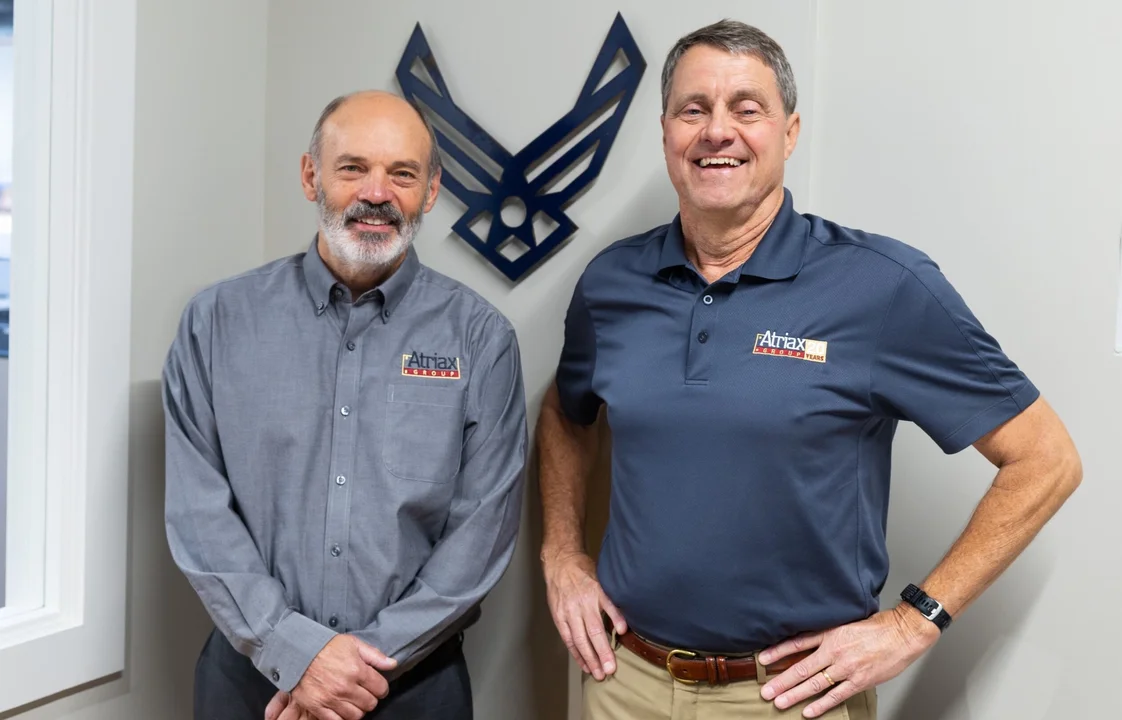 A veteran-owned firm that operates with military precision.
Atriax, PLLC is a highly capable, self-performing Service Disabled, Veteran Owned (SDVO) Small Business, providing architectural and engineering, consulting, project management, planning, and design-build services. We support military and government installations, healthcare facilities, and public and private institutions nationwide and beyond. Atriax is owned and actively managed by two retired US Air Force civil engineering officers, with a combined 60 years of base, major command, and HQ USAF-level experience.